How to Become a Top Kettlebell Trainer—Using The World's #1 Tool to Boost Your Explosive Power, Build Your Functional Strength, Enhance Your Endurance and Refine Your Movement Skills
The Russian Kettlebell Certification (RKC) Instructor Workshop
Denver, CO
2018 Date Coming Soon
Taught by Master RKC Dan John and RKC Team Leader Shari Wagner
There's ONLY ONE KETTLEBELL CERTIFICATION PROGRAM in the world that delivers the depth and breadth of core competencies critical to successful kettlebell instruction… Dragon Door's Russian Kettlebell Certification, the RKC…
The RKC Curriculum Teaches You:
The Six Fundamental Kettlebell Lifts—The Swing, the Get-Up, The Clean, the Front Squat, the Snatch and the Military Press.
Numerous ancillary drills are taught in relation to each core lift, with corrective cues, progressions, and regressions as appropriate.
A Set of Non-Tested But Extremely Valuable Exercises To Have In Your trainer Arsenal.
Includes the Suitcase Deadlift, the Single Leg Deadlift, 3 Kettlebell Carries, Lunge variations and an Active Recovery Series.
Program Design
Get a detailed blueprint that includes Ladders, Sets, Loads, Series, and Variations—so you are never at a loss on how and when to apply your training with clients.
A Mobility Complex
Contains 10 high-yield drills to help you and your clients perform better and stay safer.
This course qualifies for 2.5 ACE CECs and 1.9 NASM CEUs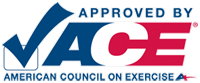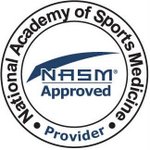 CONTACT US
Please feel free to get in touch with us with your questions and one of our expert team will get back to you.
Address
2171 South Trenton Way
Suite 225
Denver, CO 80231
*We don't share your personal details with anyone